E-Safety
Latest Update from Stay Safe Partnership
A Date with Dan: Free TEAMS Online Safety Q and A for Parents and Guardians, 7th December, 6-7pm. Sign up required Over two thirds of students surveyed in the LSCP 2021 Keeping Safe Online Survey indicated that their parents didn't know everything about their online activities. We want to give you the information and tools to help you feel confident enough to protect your children and young people from online harm. Dan Hawbrook our resident Online Guru will chat you through different apps, online trends, parental controls and any other burning questions you may have!
Sign up is required. A Date with Dan Tickets, Wed 7 Dec 2022 at 18:00 | https://www.eventbrite.co.uk/e/a-date-with-dan-tickets-429589111597
Most families have a computer, smart phone, playstation or similar in the home. All make it possible for your child to get out on the world wide web and interact with other people - anywhere in the world. Whilst the advancements in technology are astounding – the struggle for the adults that care for them is keeping up with these and keeping our children as safe as we possibly can.
E-safety Policy on our policies page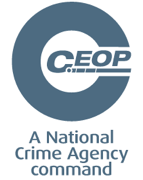 Has someone acted inappropriately towards your child online?
If your child has experienced sexual or offensive chat that has made them feel uncomfortable or someone is trying to meet up with them, you can report this directly to CEOP.
This may have happened in a chat room, message board, instant messenger or on a social networking site. It could be on a mobile phone, games console or computer. It could be messages, images or conversations over webcam. The important thing is that if an adult is making sexual advances to your child on the internet you should report it to CEOP.
Click the CEOP button above for direct access to advice, guidance, etc., and to report anything you believe to be unsafe.
Helpful Videos
---